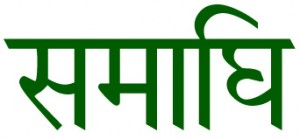 Privat Ayurveda & Yoga Diskurse
Traditionelle Yoga & Ayurveda Lebens & Gesundheitspflege
Ein Privat Ayurveda & Yoga Diskurs, welcher 90 Minuten dauert, bedeutet eine ganzheitliche Anamnese  & Analyse der physischen & mentalen Aktivitäten. Hier werden Wege aufgezeigt, das Leben mit den eigenen Ressourcen, Mitteln & Wege in bessere Bahnen zu leiten, feinere Ebenen, und neue Lebensqualität zu erreichen. Einfach die Situation und Umfeld, das Energielevel auf physischer & mentaler Ebene beleuchten.
Handhabung, Möglichkeiten und Wege werden aufgezeigt, – gegangen muss dieser individuelle Weg natürlich Selbst. Diese private Sitzung erlaubt mit persönlichen Selbst Anweisungen die selbstständige Handhabe für geringfügige mentale oder physische Angelegenheiten. Gebieten Sie der Gleichgültigkeit und Ratlosigkeit Einhalt,  und geniessen Sie jeden Moment Ihres Lebens!
Wenn Sie bereit sind, einfach anrufen!
Die privaten Diskurse basieren auf dem uralten, ganzheitlichen Wissen von Ayurveda und Yoga. Alle Ebenen der physischen und mentalen Bereiche die einander beeinflussen werden beleuchtet, um mit den eigenen Fähigkeiten und Ressourcen innerlich und äusserlich  aus dem Dunkel der Unwissenheit eine Fülle von Möglichkeiten, Quellen der Gesundheit, Schönheit, & Weisheit in neuer Frische zu erfahren.
Mit den traditionellen Methoden  lernen wir ganzheitlich und mit Freude, wie  wir das Dunkel und die Blockaden im Leben lösen und lichten. Einmal beseitigt, fühlen Sie sich gleich besser, gesünder und haben ein schönes Aussehen. Gleich der Natur die nach der dunklen Nacht im ersten Morgenstrahl des Sonnenlichts die volle Pracht erscheinen lässt.
Natürlich bietet ein privater Diskurs auch die Möglichkeit für Yoga Übende Ratschläge und Erfahrungen direkt zum Thema zu erörtern, und zu Erkennen. Zum Beispiel: Wie ernähre ich mich innerhalb der Yoga Stufen (ashtanga), yogische Ernährung & Reinigungstechniken, yogisches Zölibat (brahmachary), spirituelle Erkenntnisse, Meditation, Samadhi, …   – was auch immer Sie schon einmal in Erfahrung bringen wollten, sich ausserdem nirgends bis jetzt zu fragen getraut haben,  und sonst nirgends beantwortet finden.
Alle Anfragen herzlich Willkommen !
Anmeldung: +43 (0)676/512 97 00  oder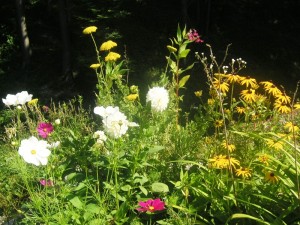 This entry was posted by admin on 5. Januar 2009 at 12:17, and is filed under VERANSTALTUNGEN. Follow any responses to this post through RSS 2.0. Responses are currently closed, but you can trackback from your own site.
Comments are closed.