Trad. & Indigenous Medicine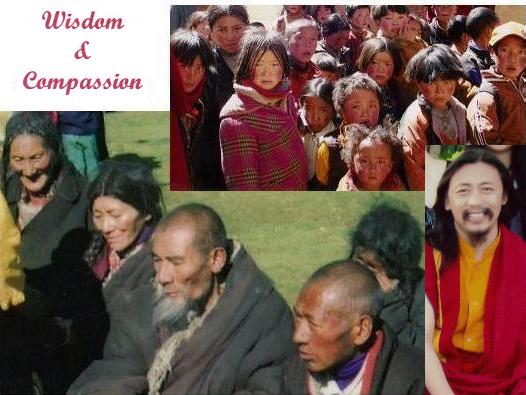 Tibetan Yoga Center – Yoga Retreats
Contact: tibetanyogainfo@gmail.com
www.bhutanzopa.com.bt/AdventureTravel
The practice of Yoga is intimately connected to the religious beliefs and practices of both Buddhism and Hinduism. However there are distinct variations in the usage of yoga terminology in the two religions. In Hinduism, the term "Yoga" commonly refers to the eight limbs of yoga as defined in the Yoga Sutras of Patanjali, written some time after 100 BCE, and means "yoke", with the idea that one's individual atman, or soul, would yoke or bind with the monistic entity which underlies everything (brahman). In the Vajrayana Buddhism of Tibet, however, the term "Yoga" is simply used to refer to any type of spiritual practice; from the various types of tantra (like Kriyayoga or Charyayoga) to 'Deity yoga' and 'guru yoga'. In the early translation phase of the Sutrayana and Tantrayana from India, China and other regions to Tibet, along with the practice lineages of sadhana, codified in the Nyingmapa canon, the most subtle 'conveyance' (Sanskrit: yana) is Adi Yoga (Sanskrit). A contemporary scholar with a focus on Tibetan Buddhism, Robert Thurman writes that Patanjali was influenced by the success of the Buddhist monastic system to formulate his own matrix for the version of thought he considered orthodox. Read More: HERE
Early Buddhism incorporated meditative absorption states. The most ancient sustained expression of yogic ideas is found in the early sermons of the Buddha. One key innovative teaching of the Buddha was that meditative absorption must be combined with liberating cognition. The difference between the Buddha's teaching and the yoga presented in early Brahminic texts is striking. Meditative states alone are not an end, for according to the Buddha, even the highest meditative state is not liberating. Instead of attaining a complete cessation of thought, some sort of mental activity must take place: a liberating cognition, based on the practice of mindful awareness. The Buddha also departed from earlier yogic thought in discarding the early Brahminic notion of liberation at death. Liberation for the Brahminic yogin was thought to be the realization at death of a nondual meditative state anticipated in life. In fact, old Brahminic metaphors for the liberation at death of the yogic adept were given a new meaning by the Buddha; their point of reference became the sage who is liberated in life. Read More: HERE

Dream Yoga or Milam (T:rmi-lam or nyilam; S:svapnadarśana)— the Yoga of the Dream State are a suite of advanced tantric sadhana of the entwined Mantrayana lineages of Dzogchen (Nyingmapa, Ngagpa, Mahasiddha, Kagyu and Bönpo). Dream Yoga are tantric processes and techniques within the trance Bardos of Dream and Sleep (Tibetan: mi-lam bardo) and are advanced practices of Yoga Nidra. Aspects of Dream Yoga sadhana are subsumed within the practice suite of the Six Yogas of Naropa. Read More: > HERE <
Tibetan yoga center was established to provide a program of study and practice in the Tibetan Buddhist (Vajrayana) tradition that would integrate the essence of these teachings and present them in a suitable way for practitioners in the West. The program combines the core practices relying on visualizations, yoga of channels, winds and drops, and insight into the nature of the mind (rigpa) for efficient progress on the path. The core teachings of Tibetan Yoga Center are 'The yogas of the six bardos' of the Nyingma lineage of Tibetan Buddhism, summarized in the curriculum as seven courses (see the program section). The founder and master teacher of the center, Khenchen Lama Rinpoche, was at numerous occasions encouraged by his teachers to focus on helping Western students, particularly through these practices. To help bring these teachings closer to the background of Western practitioners, the program of the Tibetan Yoga Center also integrates elements of Western neuroscientific research on changes in behavior, mind and brain as a result of meditation. Building on the tradition of enlightened householder yogis in Tibet, the program of the center was developed for yogis of the current era – serious practitioners leading busy lives with work and family commitments who want to bring their spiritual practice to swift fruition to fully benefit sentient beings.
Tibetan Yoga Center operates on principles of a social business, offering teachings mostly by suggested donation and for minimal possible fees to cover expenses. The aim of the Tibetan yoga of mind is to develop universal loving kindness and compassion coupled with the ultimate wisdom of the nature of phenomena, the ultimate truth. At the basic level of achievement, one wishes happiness for oneself as well as other people.
At the medium level of achievement one realizes that the source of ultimate happiness is the understanding of the true nature of phenomena. One realizes that the most profound way to benefit sentient beings is to achieve enlightenment and works very hard towards this goal. On this path, one completely purifies his/her mental afflictions – anger, attachment, ignorance, jealousy and pride. The highest level of achievement in the Tibetan yoga of mind is the experiential understanding of our own Buddha nature – the deepest level of the mind. When one continuously sustains this realization in his/her mind stream, s/he becomes the embodiment of the union of primordial wisdom and compassion, and benefits sentient beings in limitless ways. This achievement is the essence of the Tibetan yoga and the deepest meaning of the term 'naljor'.
TYPES OF YOGA IN TIBETAN BUDDHISM – There are six yanas (modes of spiritual practice) in Vajrayana: 1. Kriyayana, 2. Upayana, 3. Yogayana, 4. Mahayoga, 5. Anuyoga, and 6. Atiyoga. In Nyingma lineage, the main focus of practice is on Mahayoga, Anuyoga and Atiyoga.
Teaching and Practice Downloads: This section contains general teachings given by teachers of the Tibetan Yoga Center at various occasions as well as specific teachings that are part of the curriculum of the center. These teachings are available for free, but proper reference to the teachings if used as part of other materials should be included.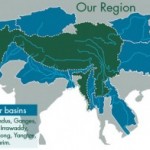 Previous some related #articles #videos:
Mountain Minorities and Indigenous Peoples
Yoga of Himalayas – Nuns & Communities
The Ninth Mandaean Camp Niagara Falls
UNESCO – The Tradition of Vedic Chanting
UN – Nagoya biopiracy agreement 'is unexpected success'
Saving the Bedouin Heritage and Biodiversity
A Call for Renewable Energy in Brazil – Belo Monte
Indigenous Australien Medicine – Bush Medicine
Build Hope – Sivananda Sevashram
ARGAN TREE – Argan Oil Morocco
Jain Tradition – Mahavir Jayanti India
Monasteries Environmental Himalayaprotection
Monks lead march to save Himalayas
Interfaith Center: Gala Dinner with Yusuf Islam

Gilgit (UNESCO Gilgit Manuscripts) Baltistan – National Conference Sufism
Bahá'í – Religion für eine neue Zeit
Introduction – Swami Vivekananda – Jnana Yoga
The Hindu approach to spiritual evolution leading to liberation or moksha or Self-realization is one of the four major paths or yogas:
the path of knowledge or

Jnana yoga

,

the path of mind control or

Raja Yoga

,

the path of devotion of

Bhakti yoga

and

the path of action/work or

Karma yoga

.



#video Swami Vivekananda 1893 Speech at Parliament of Religions Part 1 of 4
Swami Vivekananda was the chief disciple of the 19th century saint Ramakrishna Paramahansa and the founder of the Ramakrishna Math and the Ramakrishna Mission. He is considered a key figure in the introduction of Indian philosophies of Vedanta and Yoga to the "Western" world, mainly in America and Europe and is also credited with raising interfaith awareness, bringing Hinduism to the status of a major world religion during the end of the 19th century CE. Vivekananda is considered to be a major force in the revival of Hinduism in modern India.
He is perhaps best known for his inspiring speech which began: "Sisters and Brothers of America," through which he introduced Hinduism at the Parliament of the World's Religions in Chicago in 1893.
The Council for a Parliament of the World's Religions
http://parliamentofreligions.org
brings people of faith together to work for a more just, peaceful and sustainable world. We invite you to join us today at
http://www.PeaceNext.org
the social network of the inter-religious movement.
The Council for a Parliament of the World's Religions works to cultivate harmony among the world's religious and spiritual communities to achieve a just, peaceful and sustainable world.
The first Parliament of Religions was held at the 1893 Chicago Columbian Exposition, and was the first formal meeting of the religious East and West. In 1988 the Council for a Parliament of the World's Religions (CPWR) was founded to organize a centennial celebration of the original Parliament. Since 1993, three Parliaments have been held in Chicago, Cape Town, Barcelona and in 2009 the most recent Parliament was held in Melbourne, Australia.
Dr. Joachim Reinelt: Zur Zeit des indischen Mittelalters wanderten in weiten Teilen Indiens und Tibets tantrische Mystiker umher, die Nathas, Nathayogis oder Nathasiddhas genannt wurden. Sie praktizierten und lehrten Hatha- und Kundaliniyoga und hatten großen Einfluss auf das religiöse Leben der Menschen.
Gorakshanatha Saivism: Gorakhnath or Gorakshanatha Saivism is also known as Siddha Siddhanta and Nath tradition. It was founded by Gorakshanatha (Gorakhnath) who lived about 10th century AD. He is believed to be 3rd, 4th or 5th in a line of 12 prominent teachers of this tradition, which has followers in both Buddhism and Hinduism.
He was said to be a disciple of Matsyendranatha who was from in Nepal. Followers of this sect believe that knowledge of this tradition was received by Matsyendranath directly from Siva himself. Gorakshanatha is credited with such works as Siddha Siddhanta Paddhathi and Viveka Martanda. He composed them in Hindi. He also created 12 monastic orders across Northern India in an effort to preserve the Adinatha tradition. Other important works of this tradition are Hathayoga Pradipika, Gheranda Samhita, Siva Samhita and Jnanamrita.
History of the Nathas – The history of ancient Indian sadhu texts reveals a succession of several main groups. There were the Sadhs, Yatis, Siddhas, Nathas, Pashupatis, Sant-Mats, Dasnamis and Nagas. Apart from these, many small sadhu sects have existed and played their part in the great stream of Indian life. In early history, it would appear that some sects were interwoven with others, and some merged or developed into other sects. Some thus became extinct, and others are still with us.
Full Article: http://www.saivism.net
http://www.facebook.com/parliamentofreligions
http://en.wikipedia.org/wiki/Swami_Vivekananda
Bhutan http://en.wikipedia.org/wiki/Gross_national_happiness
UN – The Challenge of Human Rights and Cultural Diversity
UNESCO – Intangible Cultural Heritage
UN – Nagoya biopiracy agreement 'is unexpected success'
http://www.twnside.org.sg/title2/books/The.Road.to.an.Anti-Biopiracy.Agreement.htm
Amnesty International – What are economic, social and cultural rights?
*************************************
China: Tibetan Monasteries Placed Under Direct Rule
Human Rights Watch: The Chinese government has ended a key policy of allowing Tibetan monasteries to be run by monks who comply with government regulations and have instead introduced a system that will place almost every monastery in Tibet under the direct rule of government officials who will be permanently stationed in each religious institution.
(New York) – The Chinese government has ended a key policy of allowing Tibetan monasteries to be run by monks who comply with government regulations and have instead introduced a system that will place almost every monastery in Tibet under the direct rule of government officials who will be permanently stationed in each religious institution, Human Rights Watch said today.
The new system now requires an unelected "Management Committee" – also referred to as zhusi danwei/gongzuozu ("monastic government work-unit")- to be established in every monastery, with up to 30 lay officials stationed in each monastery, depending on the size of the institution, according to a February 15, 2012 article in the government-run Global Times. The new "Management Committees" will run the monasteries and will have authority over the previous "Democratic Management Committees," which will now be responsible for rituals and other matters.
The freedom to leave or discontinue membership in a religion or religious group —in religious terms called "apostasy" —is also a fundamental part of religious freedom, covered by *Article 18 of the Universal Declaration of Human Rights.[2]
Freedom of religion is a principle that supports the freedom of an individual or community, in public or private, to manifest religion or belief in teaching, practice, worship, and observance; the concept is generally recognized also to include the freedom to change religion or not to follow any religion.[1]
#video Meeting with Special Rapporteur on Freedom of Religion or Belief, Heiner Bielefeldt As always saying something on the topic of freedom of religion or belief, to say it again, the most shocking experience when dealing with case of violations of freedom of religion is the extreme manifestation and degree of hatred " http://www.youtube.com/watch?v=81qyyKzntJw

http://www.hreoc.gov.au/human_rights/religion/index.html
http://en.wikipedia.org/wiki/Freedom_of_religion
http://www.ohchr.org/EN/Issues/FreedomReligion/Pages/FreedomReligionIndex.aspx
February 29, 2012
Australian Broadcasting Corporation – Exiled PM wants 'fact finding' mission in Tibet
March 3, 2012
UN Human Rights Chief asked when she would visit Tibet
Mar 6, 2012
UN calls on China to stop forced settlement of Tibetan Nomads
8 March 2012
"Unfinished progress" – UN expert examines food systems in emerging countries reports* on China, Mexico and South Africa to the Human Rights Council. In China, local-level authorities often have allowed land-grabbing at the expense of poor rural households. And between 50 and 80 per cent of the 2.25 million nomads on the Tibetan plateau may be relocated into settlements close to rural cities, overhauling the food and farming practices of this vulnerable community as part of a programme to abandon nomadic life and modernize agriculture. ( Latest Water UN Report – World Consumption of modern agriculture on fresh water by 70% )
Natural resource extraction takes a heavy toll on the lives of indigenous peoples who depend wholly on the land. Read further on how their rights are being stripped away.
http://
bit.ly/qTTxkS